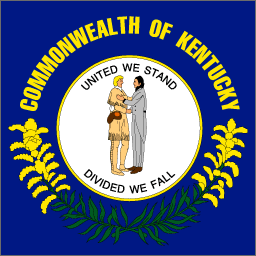 The American Association of University Women (AAUW) is a nationwide network of 170,000 members and supporters, 1,000 branches, and 800 college/university institution partners.
AAUW's Mission  AAUW advances equity for women and girls through advocacy, education, philanthropy, and research.  Through its public policy program, all AAUW members inform themselves and influence national and local educational policies.
Kentucky AAUW and branches, with Morehead State University (MSU), are sponsors of the Fifth SpaceTrek Camp at MSU campusJuly 9 – 16, 2016.  SpaceTrek camp had 27 graduates in 2015.  Morehead State University is 1 out of 5 Universities in the nation that offers a BS degree in Space Science.  Graduates in Space Science are always in demand and have no issues with unemployment.  The Louisville AAUW Member Fundraiser is Saturday, May 21, 2016 at the University of Louisivlle Alumni Center Club (free parking) from 11 am to 1 pm with a delicious brunch included in the $50.00 donation with all of the proceeds going to MSU Foundation to assist in funding the SpaceTrek Camp for 2016.  Make Check for $50.00 out to AAUW and mail no later than May 12th, 2016 to Faye Dykstra, 204 Beckley Woods Drive, Louisville, KY 40245. All donations tax deductible to the extent provided by United States tax laws.  .
CONTRIBUTIONS ARE GREATLY NEEDED AND APPRECIATED.  Make checks to MSU Foundation and write Space Trek in the memo line.  Mail to AAUW SpaceTrek, PO Box 3, Morehead, KY 40351.    And thank you very much from the young women!!!!
To learn more about our SpaceTrek program, visit SpaceTrekKY.org.
Berea AAUW Branch's 25th Annual Authors Brunch (including silent auction) is on Saturday, March 19th from 10 am to 12:30 pm at Boone Tavern in Berea, with a delicious brunch included in the $25.00 donation (deductible to the extent provided by law).  Authors George Ella Lyon (former poet Laureate of Kentucky) and Lucy Flood will share their books and their insights with the attendees as time permits.  Call Cecile at 859-623-5832 for reservations or email cecile1@roadrunner.com by March 17th to attend this marvelous event.