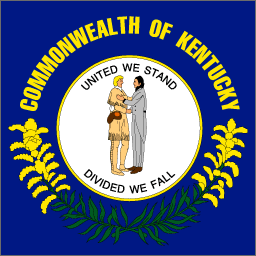 The American Association of University Women (AAUW) is a nationwide network of 170,000 members and supporters, 1,000 branches, and 800 college/university institution partners.
AAUW's Mission  AAUW advances equity for women and girls through advocacy, education, philanthropy, and research.  Through its public policy program, all AAUW members inform themselves and influence national and local educational policies.
---
AAUW-KENTUCKY participated in Women's Equality Day at the Frazier History Museum in Louisville on Saturday, August 26 with Secretary of State Allison Lundergon Grimes as the keynote speaker.
---
Kentucky AAUW and branches, with Morehead State University (MSU), are sponsors of the Sixth SpaceTrek Camp at MSU campus in July, 2017.  SpaceTrek camp had 24 graduates in 2017.  Morehead State University is 1 out of 5 Universities in the nation that offers a BS degree in Space Science.  Graduates in Space Science are always in demand and have no issues with unemployment.  The Louisville AAUW Member Fundraiser was online for the first time in the summer of 2017.  All donations tax deductible to the extent provided by United States tax laws.  There were additional sponsors from Louisville and also from other areas in Kentucky.
CONTRIBUTIONS ARE GREATLY NEEDED AND APPRECIATED.  Make checks to MSU Foundation and write Space Trek in the memo line.  Mail to AAUW SpaceTrek, PO Box 3, Morehead, KY 40351.    And thank you very much from the young women!!!!
To learn more about our SpaceTrek program, visit SpaceTrekKY.org.
---
---
---